Posted by Performance Golf Carts on Oct 12th 2021
One of the best ways to upgrade the look and comfort of your golf cart is by adding a custom golf cart seat or custom seat cover! Custom golf cart seats and seat covers are available for Yamaha, Club Car, EZGO, ICON, and Star golf carts and are a fantastic way to add a custom look to your golf cart.
Custom Golf Cart Seat Vs. Seat Covers
The first decision you must make when you want to change the look of your golf cart seats is whether to go with an entire custom seat or a seat cover. The full custom replacement seat will be a bolt-on replacement for your current golf cart seats. A custom seat cover is exactly what it sounds like, a custom fit cover that will go over your existing golf cart seats.
Complete Custom Golf Cart Seat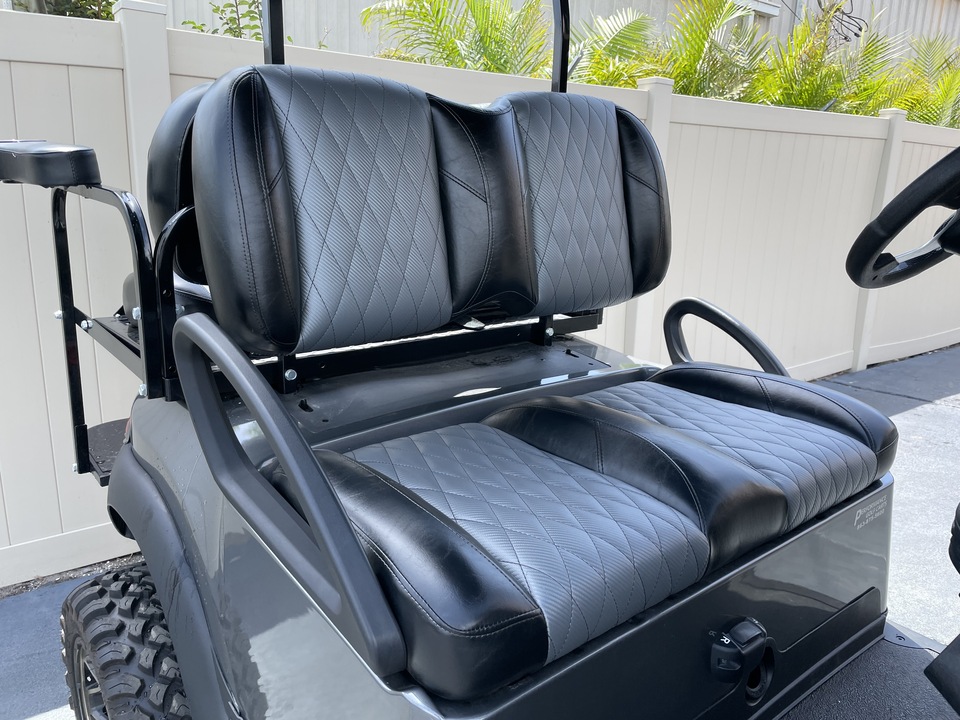 A complete custom golf cart seat is the more expensive of the two options but will provide more pattern and color choices. A full custom seat will also be an upgrade in comfort over your standard golf cart seats. Many custom golf cart seat cushions will have extra padding and more contoured cushioning, meaning added comfort for you and your passengers! These seats will be a direct bolt-on replacement for the stock golf cart seats, meaning you will remove your current seat back and bottom and replace it with the custom seat back and bottom. If you have a rear seat on your golf cart, most custom replacement seat cushion kits have an option for matching rear seat cushions.
Custom Golf Cart Seat Covers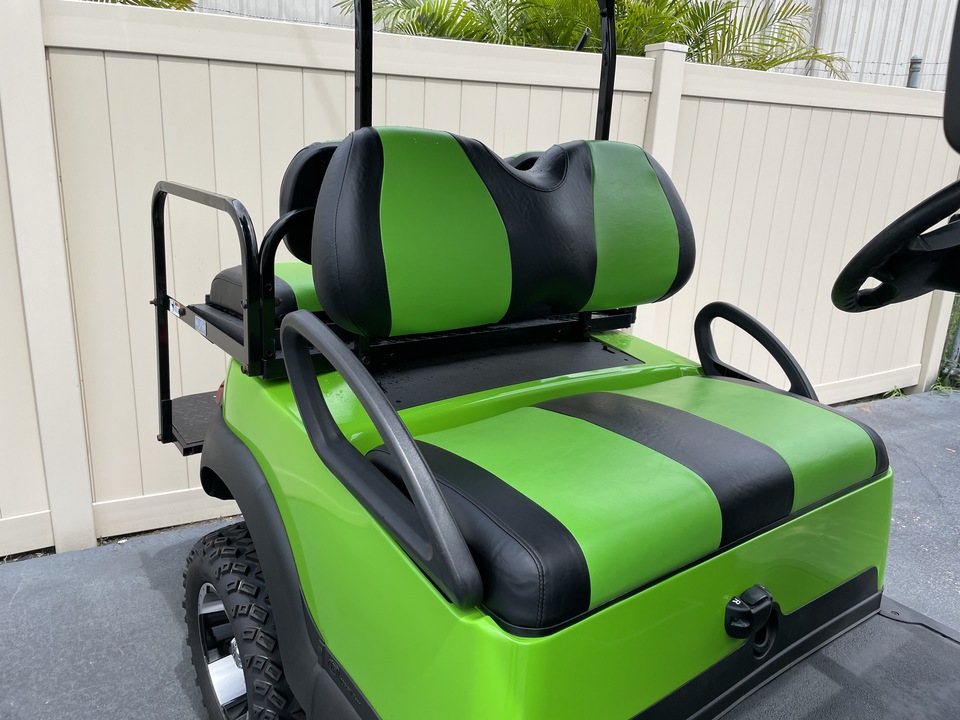 A golf cart seat cover is a less expensive way to add a custom look to your golf cart seats. There are many color and pattern options available, and most seat covers are custom sewn to fit each specific manufacturer's stock seat shape. This custom-fit means these seat covers will fit perfectly, install easily, and look great! Like the full replacement seat cushions above, most manufacturers also offer matching seat covers for the rear seat. A custom seat cover will add a fantastic look to any golf cart!
Let's Wrap This Up
The bottom line is that there is no right or wrong option for custom golf cart seats and seat covers. It all comes down to personal preference and which styles, colors, and designs you like best!
Please reach out to us if you have any questions regarding custom golf cart seats, seat covers, or other golf cart accessories. Our team of friendly and knowledgeable golf cart experts are always ready to help and make sure you ride happy!